We are experts in fire protection drawings!
That's the only thing we do and we're really good at it
Since 2005, Safexit has worked on producing escape plans in both 2D and 3D for over 20,000 different projects, in a total of 12 countries.
Our team consists of several technical specialists who all have their own main area of expertise. We also work frequently with external consultants to ensure that our systems are always up to date with technological developments. To constantly improve is important to us, which is why we are constantly working to improve our operations and our working methods.
Read more about our products
Integrity and loyalty
When everyone involved knows what needs to be done and how it should be done - then the result can be a saving of both time and cost. We make sure that you as a customer save both money and working hours when you hire us. Once a good cooperation has been started, we will struggle to be flexible for all your needs and to deliver even the most urgent orders within the desired time frame.
We are reliable, our prices are straightforward, and we have no hidden fees - which makes quotations and cost proposals easy to submit, and in line with the end result. We do not charge extra for emergency orders, and we do not charge in advance.
What you can expect from us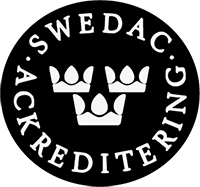 Quality assured
Products
---
Our drawings have a depth created using color, shape, contrast and texture, which makes it easier to remember the design of the room, just like when you found yourself in the room. With this we create a minimalist 3D plan that contains all the necessary info for evacuation.
Fast
Deliveries
---
After placing your order and delivering your floor plans / sketches, it will take an average of 3-5 days to receive your delivery on proof. You can quickly and easily review your plans on our website.
Personal
Service
---
We are here for you. If you have any concerns, you are always welcome to contact us by telephone.
Always
FixedPrice
---
We have a fixed price for each product. No extra costs will be added. Note that this requires that the substrate is of good quality.
Quality
Our drawings are quality checked three times before being delivered to you as a customer for final approval, which promises a high level of precision, which in turn saves time; which in the end saves money.
And if we have not yet convinced you of our level of commitment, we offer you a 100% satisfaction guarantee. If you are not satisfied with the final product delivered, we will not charge you.